Filtration and Tertiary Treatment Equipment
The right choice for your high quality filtration needs, the MicroStar® Filter's unique star segment design provides maximum filtration performance and improves water quality. Available as an in-channel or a stand-alone tank-mounted unit, the unique star shaped segments provides 40% more filtration surface than similar size products on the market. The filter segments are available with either stainless steel or PES filter cloth.
As the process water flows from the inside to outside of the MicroStar® Filter drum, solids are captured by the filter media. The rotating drum and backwash cycle is initiated on a pre-determined upstream water level. The reject water is collected in the central hopper and discharged by gravity. Back wash cycles operate only when needed, which results in very low operating cost and little reject water quantity. The MicroStar® Filter remains in service during the cleaning sequence to provide continuous filtration.
With its compact design, the MicroStar® Filter will handle many applications effectively.
Tertiary treatment for wastewater plants; TSS reduction, phosphorous removal
Filtration of surface and well water; removal of algae, cooling water filtration, drinking water treatment, stormwater treatment
Material recovery; fibers, plastics or any other valuable material
Industrial applications; fish farms, food industry, paper industry, power plants, steel industry, textile factories
---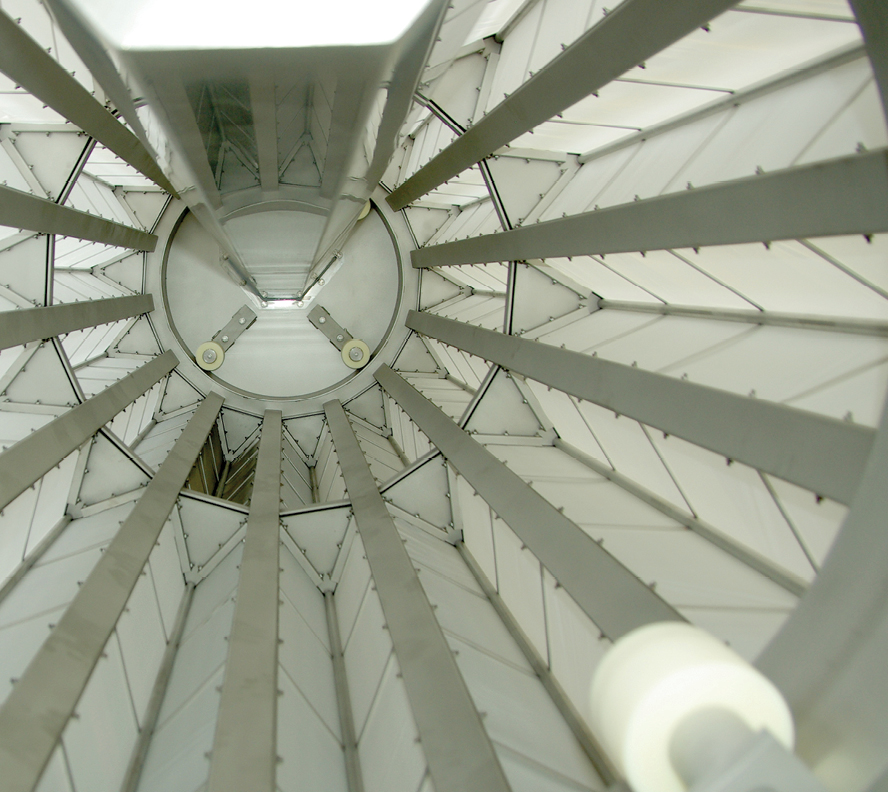 Advantages
The Stainless steel filter cloth provides longer service life than other filter materials
Easy and fast change of star segments to keep down time to a minimum
No external water demand due to reuse filtered water
Energy efficient, power is only consumed during backwash cycle
Very small footprint, comparable to disc filters
Compact design is easy to fit into existing treatment systems
---
LEARN MORE ABOUT
MicroStar® Filter