Hydraulically operated horizontal trash rakes
For river water intake applications the Hydronic H Series Trash Rake moves the debris downstream for effective removal. The hydraulically operated rake pivots into the bar rack with horizontal bars and then moves sideways to clean the rack. The debris can be washed away at the end of the rack or collected using a grab rake.
This trash rake is available in both a stationary or traversing version for flexibility in meeting the needs of your operation.
Advantages
Horizontal design is environmentally friendly for marine life
Easily retrofitted to existing structures with or without rack replacement
Energy efficient, hydraulic driven equipment reduces operating expenses
Rake head pressure on the bar rack is adjustable to minimize wear and optimize cleaning
Ease of maintenance with all components above the water surface in the standby position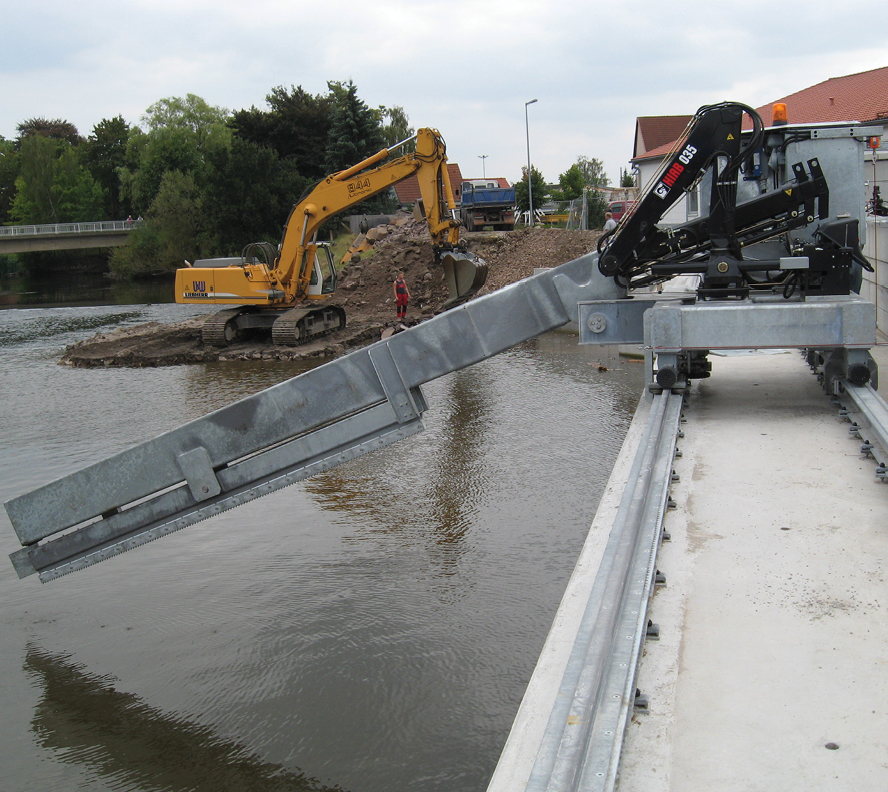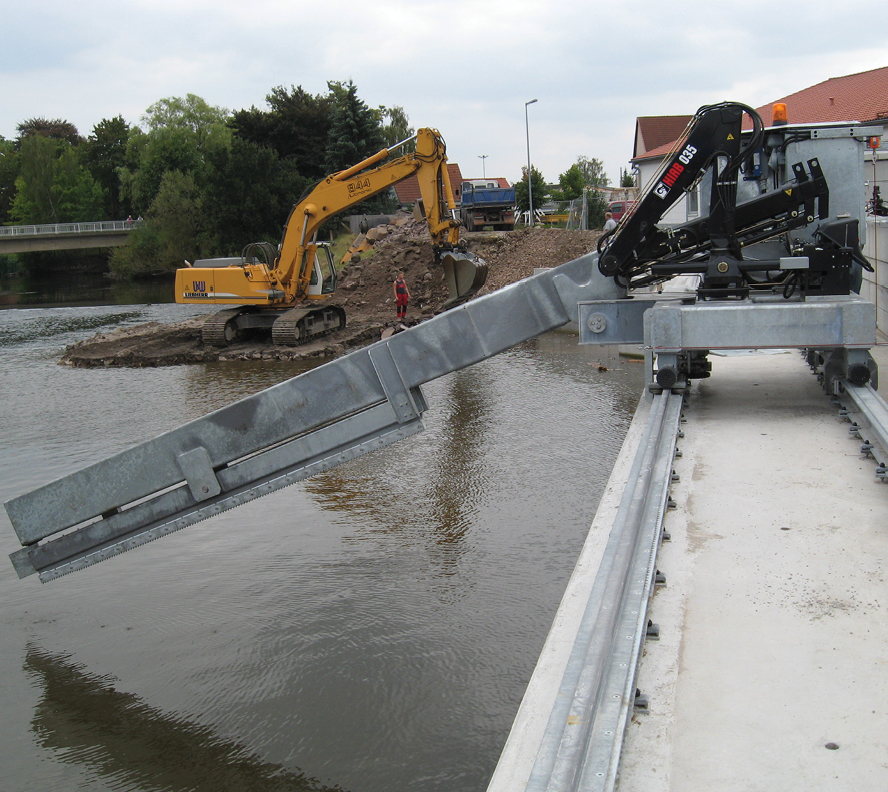 LEARN MORE ABOUT
Hydronic H Series Trash Rake