Power, versatility and economics
The Hydronic Multifunctional (M) Series Trash Rake is a traversing raking mechanism with either an articulating arm or a combination articulating arm with a telescoping rake. It can operate in manual, semi-automatic or fully automatic modes to clean the trash rack. A grab rake and climate controlled driver cab are included with each unit to allow an operator to manually remove floating debris, skim the water surface, and lift gates and stop logs. Equipped with the most current hydraulic components, drives and pumps, and a state-of-the-art control system these rakes provide precision control and reliable operation.
Multiple rake head designs are available for the Hydronic M Series such as the single gripper, triple jaw gripper for optimal removal efficiency, or an orange peel grapple to remove debris from the surface or the bottom of the trash rack.
Advantages
Reaches depths up to 150 feet
Designed to fit your application with multiple configurations and rake options
Easily retrofit to existing structures with or without rack replacement
Grab rake effortlessly handles large heavy debris
Energy efficient, hydraulic driven equipment reduces operating expenses
Adjustable pressure on the screen for optimal cleaning and minimize wear
Ease of maintenance with all components above the water surface in the standby position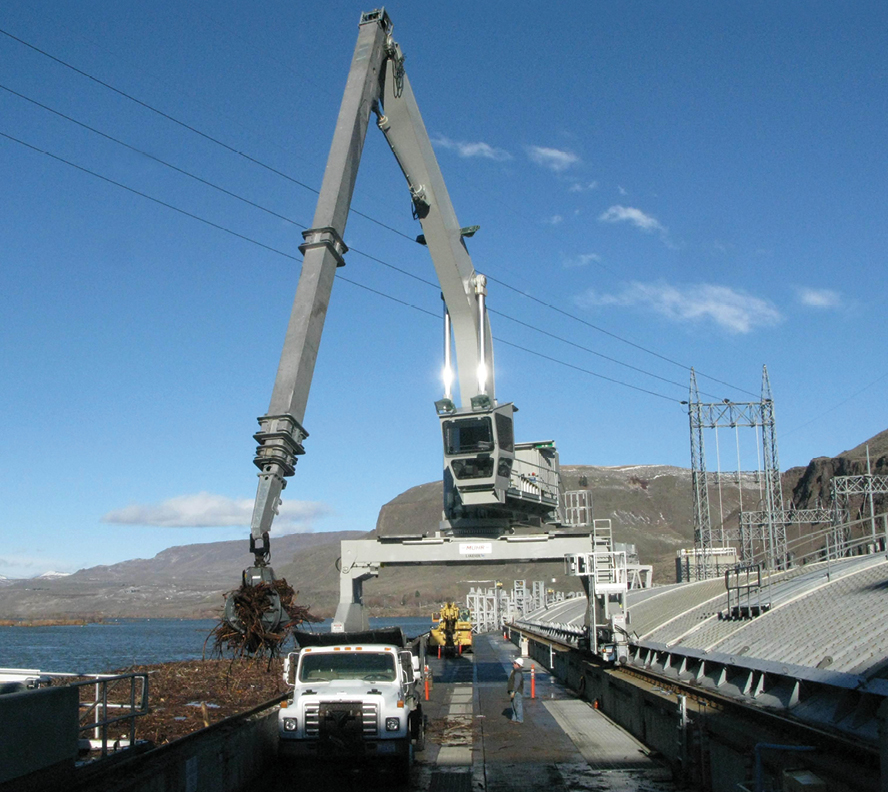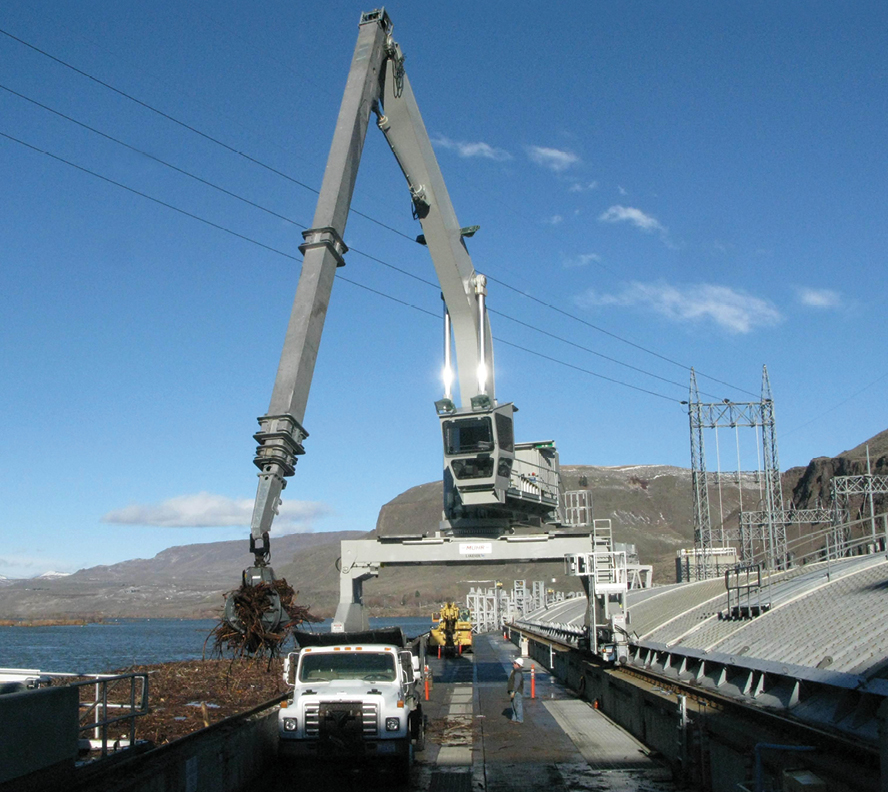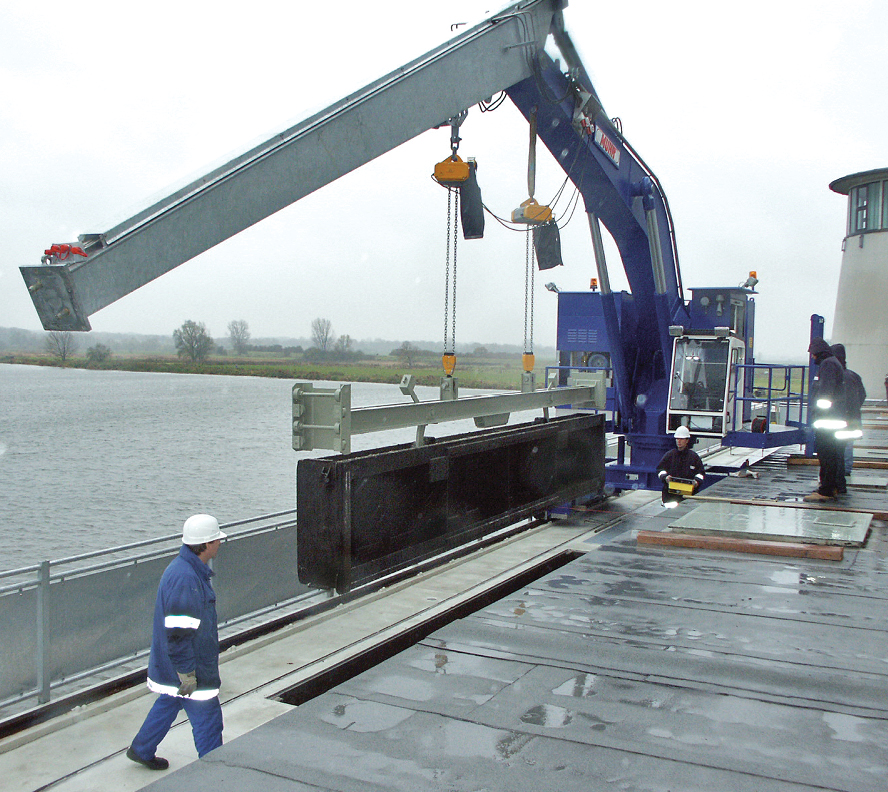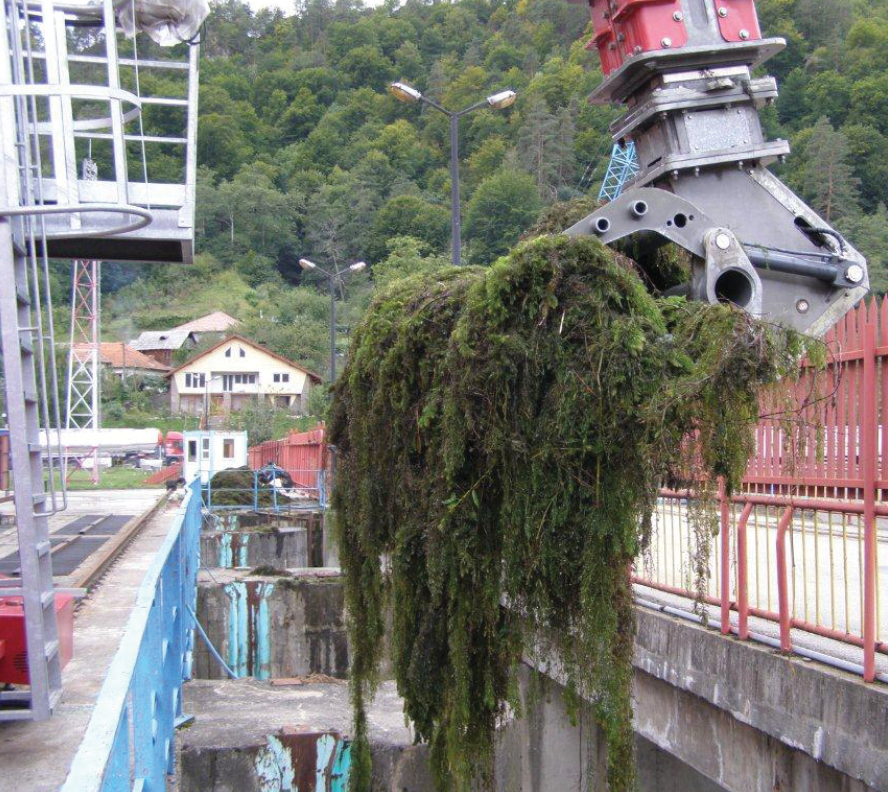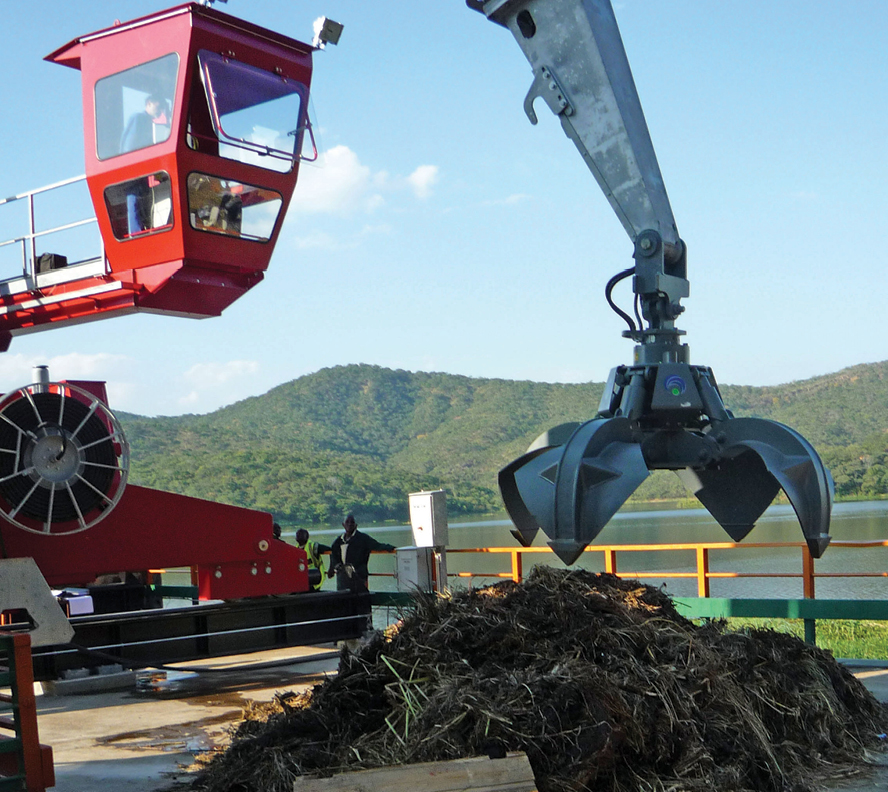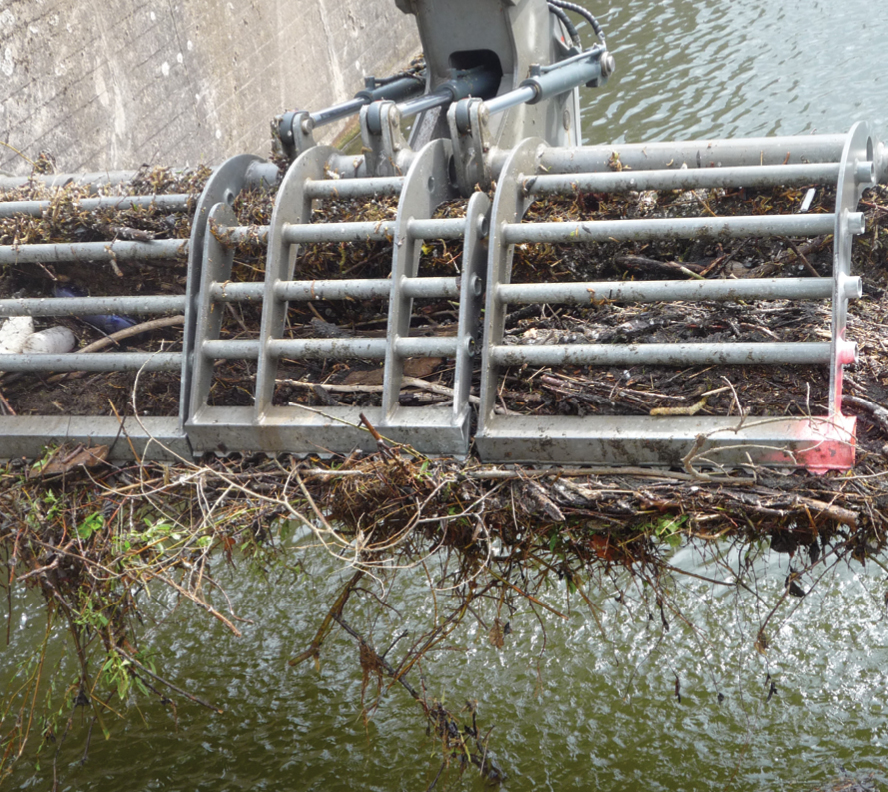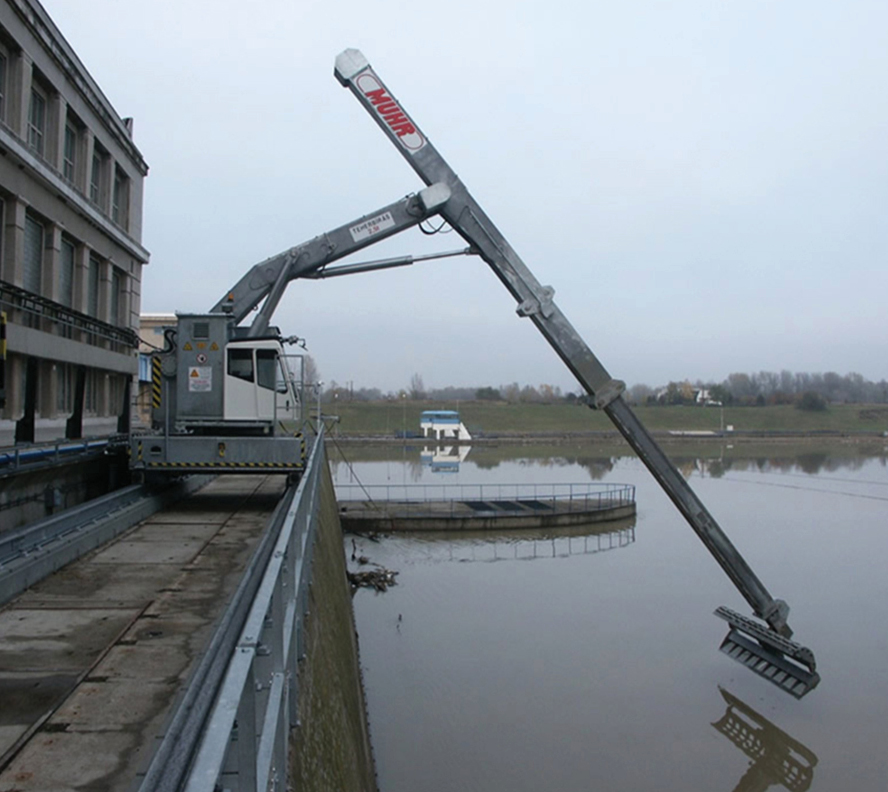 LEARN MORE ABOUT
Hydronic Multifunctional Series Trash Rake