Open Screw Pumps
The open screw pump consists of a spiral screw, upper and lower bearings and a drive assembly. It pumps liquid in a semi-circular open trough permitting both simplicity and reliability. These screw pumps can be placed in either concrete or steel troughs at an angle of inclination ranging from 22 to 40 degrees.
The screw pump's sealed lower bearing can be designed with a long lasting sleeve bearing and integrated grease lubricating system or a permanently greased lubricated roller bearing that can minimize maintenance. These self-aligning bearing assemblies are designed for continuous or intermittent operation in submerged or non-submerged conditions.
Advantages
Variable pumping capacity without the need for special controls
70 to 75% efficient for two-thirds of the screw pump's operating capacity
Non-clogging requiring no pre-screening
Minimal maintenance with few moving parts and slow operating speeds
Installation does not require a wet well, unlike other pumps on the market
For pricing information or to place an order contact us.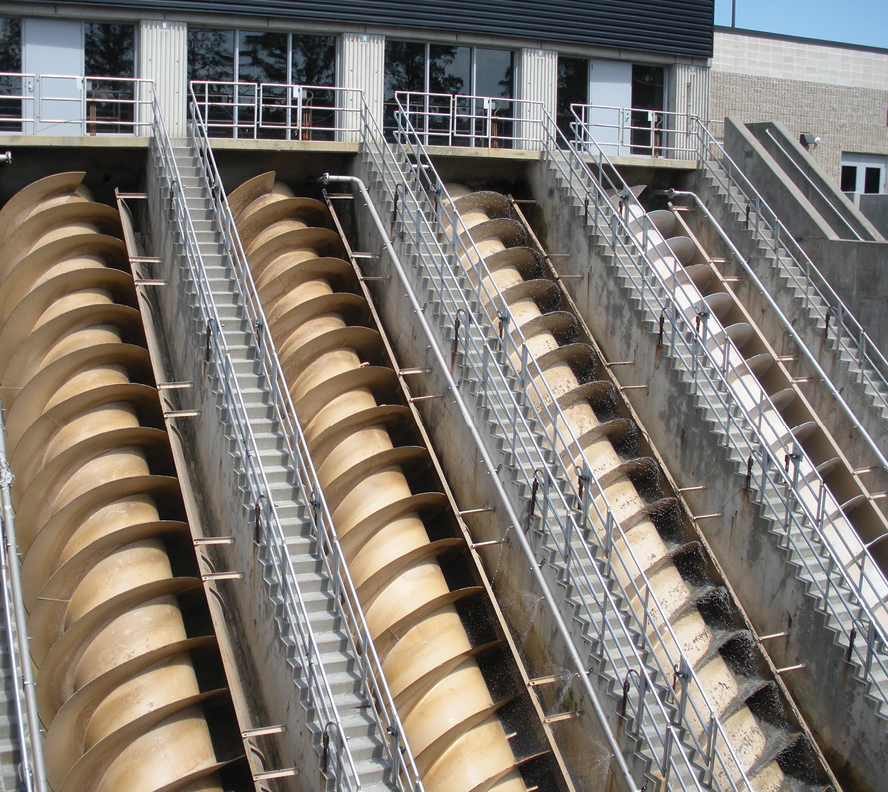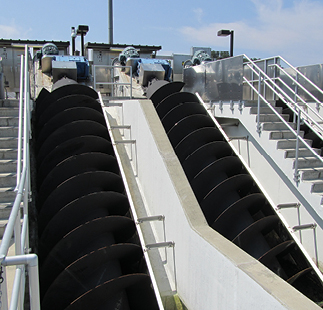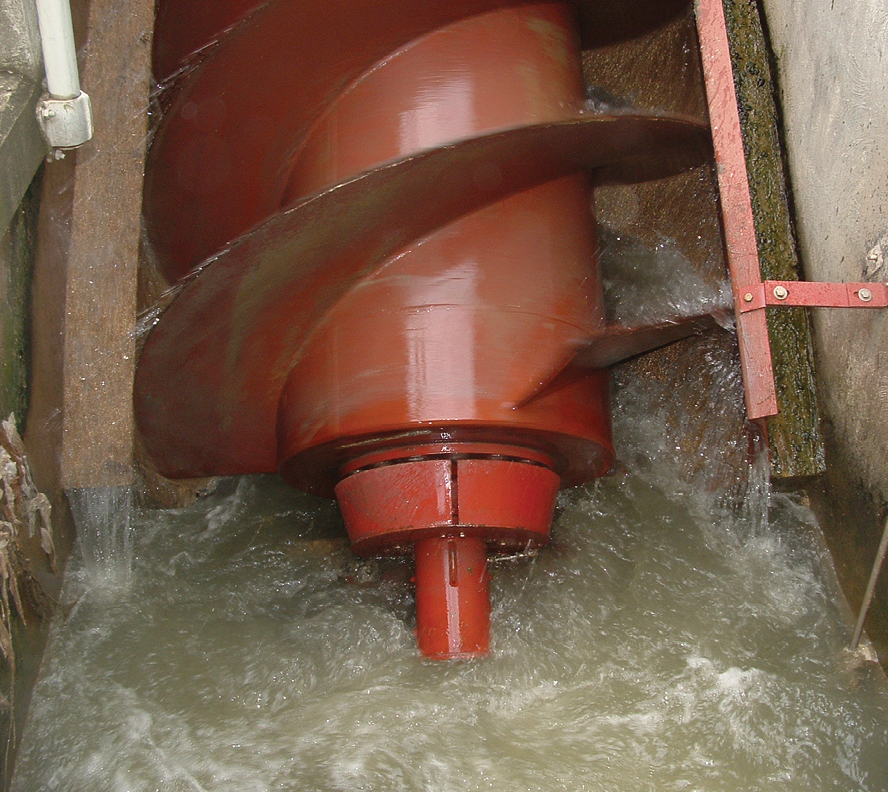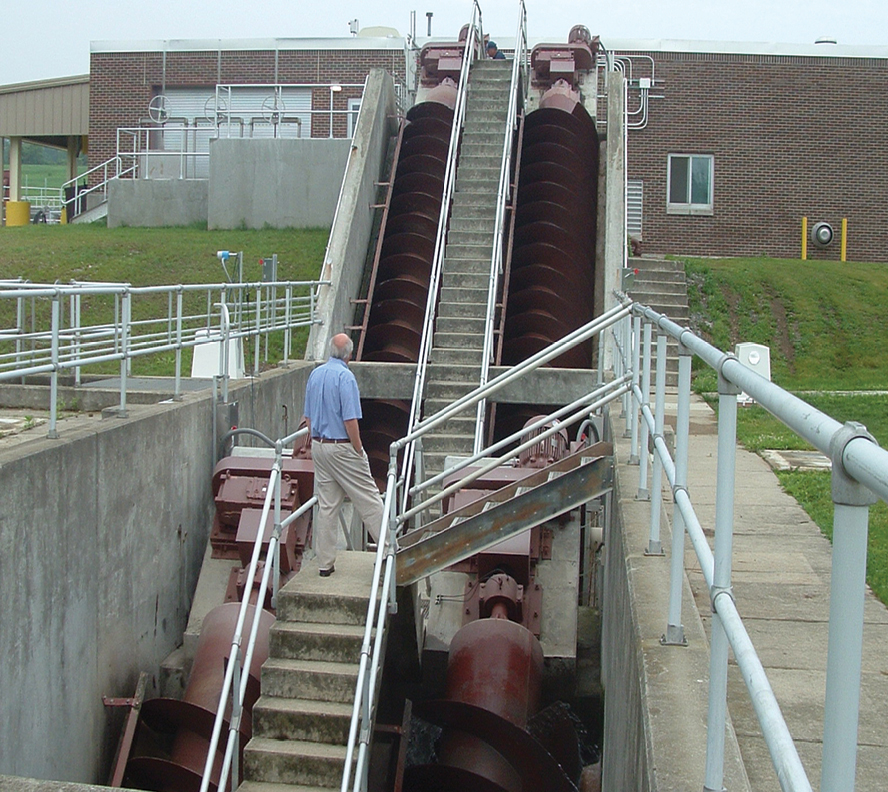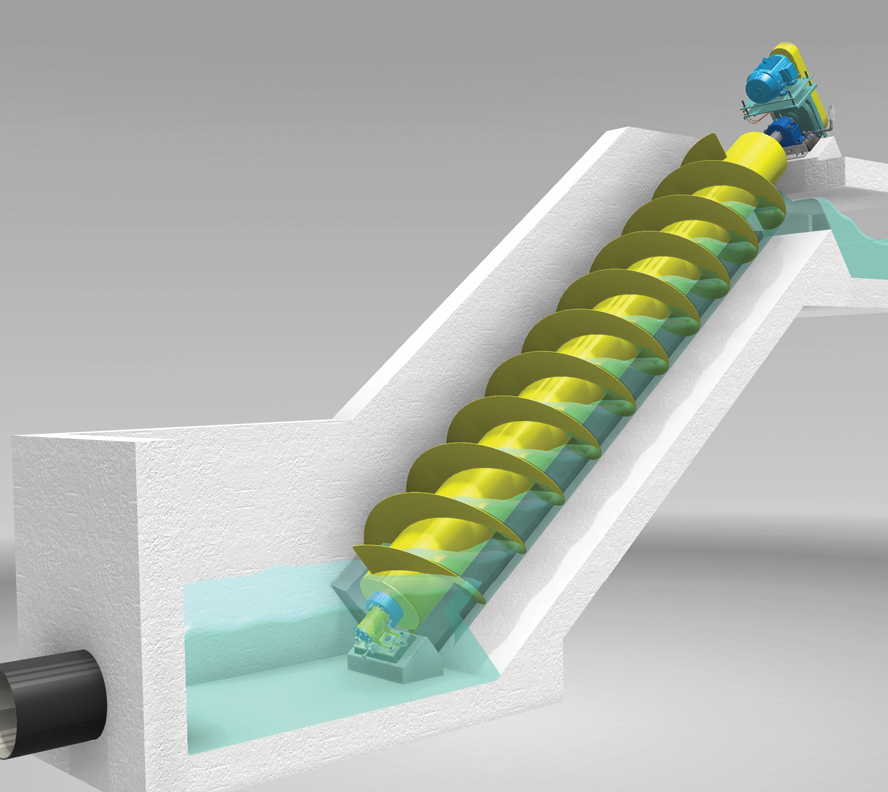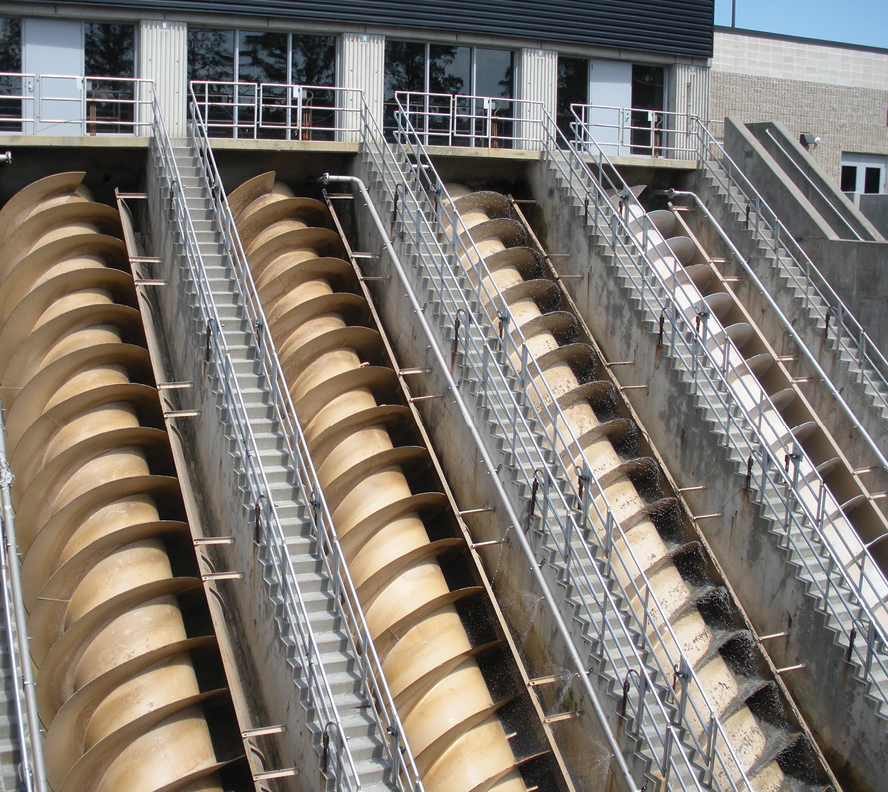 LEARN MORE ABOUT
Open Screw Pumps