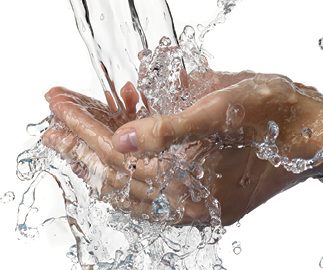 Municipal wastewater treatment plants take the wastewater from sewers and private septic systems and ensure it is clean and free of contaminants. Once it meets the EPA's standards, the wastewater is released into bodies of water or returned to the public drinking supply.
Have you ever thought about what led to the creation of the first wastewater treatment plants? From the earliest days, these plants have come a long way thanks to advancements in technology and scientific breakthroughs.
A Historical Look at Wastewater Treatment
Go back in time to Ancient Rome. It had one of the earliest wastewater systems. Rainwater would travel from streets and rooftops to several drainage paths that led to a larger one known as the Cloaca Maxima that traveled right to the Tiber River.
While it was a good way to keep streets from flooding, there was a problem. At first, people threw their waste from windows in homes to the streets for water to wash away. When toilets and bathrooms became common, the piping went to cesspits where wastewater soaked into the ground over time or backed up into gardens and cellars.
In the 1860s, a Frenchman designed a tank that would hold the waste and keep it contained. After 10 years, he found that the solids had broken down and all that was left was a layer of scum and liquids. He patented his invention in 1881, which led to the creation of septic tanks in countries like the U.S., England, and Africa.
In cities and large municipalities, septic tanks weren't possible due to the lack of space. Instead, piping from cesspools was connected to storm sewers and drains where the waste ended up in the river. This created water pollution and increases cases of bacterial diseases like cholera.
It wasn't until the late-1800s and early-1900s that cities in the United States and the United Kingdom considered how to stop the water pollution that wastewater was causing. One of the first changes was to create separate wastewater treatment and stormwater run-off systems. The wastewater treatment system used chemicals and biological treatment plans to treat the water before it was released into lakes, streams, and rivers.
The first U.S. public water systems were developed in the late-1700s. Pennsylvania and Rhode Island were leaders by creating delivery companies that would bring water to houses. New York City created wells, but the wells were problematic as they were polluted. Eventually, water was brought into the city from Croton River, which was north of the city.
Pollution in the rivers was another concern as cholera and typhoid were spreading. By the start of the 1900s, there were more than 3,000 public water systems in the U.S. Focus turned to the best ways to keep those water systems from spreading disease. Congress passed a law in 1912 regulating the quality of water. Service drinking Water Standards followed in 1914 and set limits on the number of bacteria allowed in public water. This led to the use of chlorine to disinfect water. Thanks to these measures, waterborne diseases dropped by 100x by the 1940s.
In 1974, Congress enacted the Safe Drinking Water Act, which required public water systems to ensure public water did not exceed any of the contaminants on the EPA's list. Several different bacteria are on the list, but so are heavy metals, chemicals, and carcinogens.
How Wastewater Treatment Plants Work
The basics of wastewater treatment are that wastewater comes in, foreign objects and solids are removed, the remaining water is aerated and clarified, microorganisms digest any tiny particles of waste/food, and chemical additives kill off anything that's remaining. UV is the final step and that helps remove chemicals that were added.
You have combined systems that combine sewage with stormwater and bring them into the wastewater treatment plant for treatment. Separate systems are more common. All new wastewater treatment systems are separated from stormwater. Stormwater goes back into streams or rivers, while wastewater goes to a treatment plant for processing.
Primary Wastewater Treatment Steps
As the wastewater reaches the plant from sewers, it may need to be pumped from a lower elevation to a higher one for primary treatment. You have open pumps or enclosed screw pumps that bring the sewage to the settling tanks. Wastewater will pass through screens first and move to a grit chamber to remove contaminants like plastic applicators, plastic wrappers, or grit like coffee grounds.
Grit removal is important for maintaining the life of your equipment. Sand and grit can wear parts down over time. If you remove the grit, you extend the life of your pumps and valves. You also prevent blockages. This helps with aeration and digestion as the treatment process continues.
When wastewater is pumped into the next area of the treatment plant, the pumps need to be able to handle varying flow rates. A sewer may seem higher flow rates in the morning when people are getting ready to go to school and to work and again in the evening when people come home for the day. When people are sleeping, flow rates will slow down.
Secondary Treatments
In the primary clarifier, the sludge settles to the bottom. Liquids (primary effluent) flow to the aeration tank for the fluid to be stirred up and oxygenated. Sludge is pumped out where it will go to be treated and disposed of. It doesn't get rid of all of the tiny particles of sludge. In aeration tanks, the water is mixed up to create the oxygen that microbes thrive on. Microorganisms are kept alive by the oxygen and will feed on organic materials that remain.
Before moving to a secondary clarifier, some wastewater treatment plants also use filters to help remove impurities. Activated sludge treatment is another option that comes before secondary clarification. Again, the sludge settles and some pumped out, some returns to the aeration tank for a second round, and clear water moves on for tertiary treatments.
Tertiary Treatments
Tertiary treatment may include biological treatment solutions. Disinfectants are added to the water to help kill any remaining contaminants. Just as they used chlorine in the past, it's still used by many plants to ensure bacteria are killed. The water that remains is then exposed to UV light to help remove the chlorine that's often used to help disinfect the water. Water is tested to make sure the cleaned water meets EPA standards.
To best manage the biological treatment system, many facilities use a Supervisory Control and Data Acquisition (SCADA) system. This helps control and monitor all of the different pieces of equipment within the wastewater treatment plant. It notifies operators of potential issues and allows for remote monitoring. Also, consider adding a Sharp Biological Nutrient Removal (SharpBNR) to your plant. It's a process control system that makes sure you meet your goals for treatment while also minimizing your energy consumption.
Work With the Pros
Any municipal wastewater district has to work hard to make sure water meets the EPA's guidelines while also being affordable for the water district's members. If taxpayers struggle to afford the cost, it can become a problem. You also don't want to have a plant that's unable to meet the rising demand as more homes and businesses are built in that district. With a well-designed wastewater treatment plant that considers growth, energy efficiency, and effectiveness, you'll do well.
It takes a lot of work to clean municipal wastewater. You want to partner with an expert in wastewater treatment equipment and design. Lakeside Equipment has been in the business for close to a century. When you work with us, we assign engineers and other specialists who help you design your plant from the ground up or assist you in making improvements to help you become more efficient and cost-effective. Call us to discuss your project.