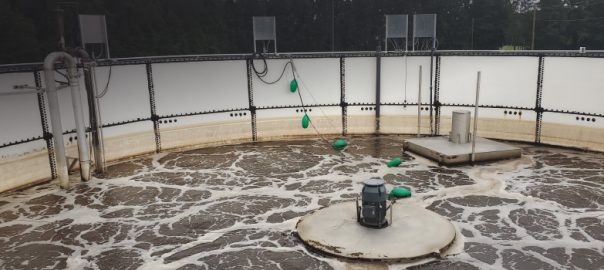 Not every city is built on level terrain. When wastewater is at the bottom of a hill, sewage isn't going to flow up the slope to the wastewater treatment plant magically. Instead, it collects in a basin and must be pumped up the hill through a force main. This pipe carries the pumped wastewater uphill until gravity is able to help the wastewater reach the treatment plant.
That's one reason why someone would be looking at industrial sewage pumps. You could be a business owner and need a sewage pump for your paper mill. You have chemicals and wood pulp fibers in the wastewater, so you have to consider those factors.
Industrial sewage pumps do this, but how do municipalities and industrial sites choose the correct sewage pumps? How do you find a sewage pump that doesn't clog, consume too much power, or need excessive hours of maintenance? Our guide to the best industrial sewage pumps helps get you started.
Tips for Choosing a Sewage Pump
It's time to start narrowing your options. Don't focus as much on a specific brand at first. It's better to decide what size pump is needed and the features you need. Then, you'll need to consider your immediate budget and how much money you plan to spend on energy costs and maintenance for that pump. Ask yourself these questions.
Why Do I Need the Industrial Sewage Pump?
Your primary focus should be your goal for the sewage pump. Why do you need one? Is it for a new system, or are you replacing old equipment?
If you own a food processing plant, you may need a different sewage pump than a hotel would need. A hotel would be moving wastewater from the basement to the sewer main. But, a food processing plant is moving wastewater and materials such as animal blood, fat, or vegetable scraps.
Is It a Replacement?
Are you replacing an old, broken sewage pump? If so, was the one you had adequate for your needs or was it too small? If it was too small, it's time to upgrade to a bigger pump. If it's a simple replacement and the current size works for you, you could look at a similar industrial sewage pump when you're researching.
In a growing municipality, you have to plan for additional growth, too. You might have 10,000 residents right now, but buildings are going up, and soon the population will reach 20,000. Your system must consider this growth. By planning ahead, you may pay more for equipment now, but as the population increases, you avoid having to upgrade equipment sooner than expected.
What Kind of Flow Rate Do I Expect?
How much sewage is being pumped each hour? Divide that number by 60 to get the minimum gallons per minute. You need to have an idea of the number of gallons per minute. You also have to consider the height and distance of the sewage being pumped. Lower horsepower may be cheaper to run, but it may burn out faster and require replacement sooner. If a pump says 1,150 GPM at 134 feet of max head, it could move 1,150 gallons a total of 134 feet each minute.
If it's a small amount and isn't traveling hundreds of feet, you may not need a pump with the highest possible HP motor. In a small brewery, the wastewater you're pumping may only increase on brewing days. In that case, you may want to consider if you want an automatic or non-automatic sewage pump.
An automatic pump will turn itself on and off, while a worker must control the non-automatic. Generally, a non-automatic sewage pump is best when you know precisely when a pump needs to run and for how long.
Along the same lines, there are low-pressure and high-pressure pumps. Moving water from a residence to a sewer line is an example of a situation where a low-pressure pump may be best. High-pressure systems may be better in busier settings.
What Is My Budget?
You do have to consider your budget. If you're aiming for a low-cost pump to save money, be careful that you're not going to end up spending more on maintenance each year. The same is true of an expensive pump. A higher price doesn't guarantee longevity. That's why it's best to work with a company that will help you get the best quality for your budget.
If you're worried about the cost, you should also think about ways to save money. Solar panels are an initial investment, but tax incentives may make them worthwhile. The savings on energy can pay for the cost of the solar panels in just a few years. Wind power is another option if you're looking to invest in renewable energy.
Could a Screw Pump Be the Best Choice for Industrial Sewage?
Archimedes screw pumps have the power to move sewage at a constant speed without clogging or needing a grinder pump. They can be up to 75% efficient, which lowers electricity bills. They're suitable for moving wastewater in an industrial setting and come in two types.
Enclosed – An enclosed screw pump puts the screw mechanism in a tube. In a Type C Screw Pump, the tube rotates and can handle an incline of up to 45 degrees. A Type S Screw Pump inclines from 22 to 40 degrees and uses a stationary tube that can pivot.
Open – There's also an open screw pump that is exposed to the environment. The screw mechanism sits in an open concrete trough at inclines of 22 to 40 degrees. One of the benefits of this product is the low-maintenance design that uses permanently greased bearings.
How does a screw pump work? Some systems have a pool or trench at the bottom for the sewage or wastewater to pool. The screw turns and propels the water up the blades of the screw. Once the sewage reaches the top, it deposits the liquids out of the top of the trough or chute.
Not every industrial setting is best served by an Archimedes screw pump, but if you could use one to move your sewage, it's a cost-effective, trouble-free system to consider. If it would help you, the best screw pump design is determined by your available space and the reason for the sewage pump.
Ask an Expert in Wastewater Purification to Help
Choosing the best industrial sewage pumps isn't a decision to rush. To ensure you get a pump that will last and not consume ridiculous amounts of energy, ask an expert in wastewater technology for advice. You don't have to have the answers. You can turn to the pros to help you find the best industrial sewage pump. If you need an entire system designed or components upgraded, there's no better place to start than with Lakeside Equipment.
Lakeside Equipment has a team of engineers ready to help you with your industrial wastewater system design. Our company started back in 1928 and has specialized in water purification ever since. Call us to learn more about our line of Archimedes screw pumps and other water treatment equipment.