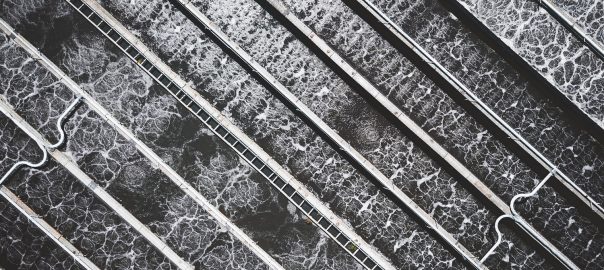 Hydropower is a clean, renewable energy source, and it accounts for 52% of the renewable electricity generation in the U.S. The benefits of hydropower are plentiful. Streams, rivers, lakes, and ocean tides are already in place. In some areas, the sun doesn't shine every day, making solar a little more challenging to rely on during some months. The water always flows, even in the winter. This makes hydropower an effective, reliable energy source.
The largest hydropower structure in the U.S. is the Grand Coulee Dam in Washington. Water can flow at rates of up to one million cubic feet per second and has a capacity of more than 6,800 MW. It's a pumped storage and reservoir facility. Virginia's Bath County is a pumped-storage power station with two reservoirs. Its capacity is just over 3,000 MW.
In 2012, the U.S. Department of Energy estimated that the existing hydropower plants could generate 15% of their capacity. The development of existing dams and power plants could bring impressive changes to the power grid. To improve the infrastructure, cities look at upgrading outdated equipment and building new hydropower plants on rivers and streams to tap into the full potential of waterways across the U.S.
Changes to hydropower technology help keep costs low while also protecting the fish and other aquatic animals from harm. If you're worried about keeping costs at a hydropower plant down, you'd be surprised by the options out there that are cost-effective and beneficial to fish and other marine creatures.
Components Found in a Hydropower Plant
To generate electricity from water, You have a dam that collects water in a basin and forces the water through a gate (inlet) where it goes downhill. At that inlet is a trash rake that clears debris and trash. The trash rake is essential as it prevents debris like root balls from older trees, branches, and manufactured waste from getting into the equipment and continuing downstream.
Water flows to the hydraulic turbine, where the turbine spins, causing a shaft within a generator to rotate. This motion generates electricity sent to the powerhouse and transformer before moving to transmission towers and lines for use in homes and businesses. As the water flows past the turbine, it heads to outlet discharge and returns to the river, lake, stream, or ocean.
Electricity demand fluctuates, so do water levels. In a drought, a river may run low. For that reason, some hydropower plants also have the ability to slow down at night and reuse water. Water is pumped back to the reservoir or basin instead, where it can be used multiple times to generate electricity.
Every Hydropower Plant Needs Trash Rakes
One of the most critical pieces of hydropower equipment is a trash rake. Whether it's a deliberate act or an accidental one, a lot of litter ends up on roadways each year. Wind and heavy rains move that trash into streams and rivers. People on boats or picnicking near a lake, ocean, or river may leave trash behind that ends up in the waterways. All of that garbage heads downstream.
That's just one of the problems that hydropower plants encounter. Trees, branches, leaves, and pine cones can all fall into the waterways and end up in the hydropower equipment and pipes if it's not cleared.
When there is a hydroelectric plant, the trash, branches, and such are drawn into the facility, where it could jam equipment and bust pipes. To prevent damage, you need to clear this trash and debris. Trash rakes continually work to collect these items into dumpsters or other forms of containment for proper disposal. Lakeside Equipment has several options to meet your needs.
Cable-Operated Systems Vs. Hydraulically-Operated Systems
Some trash rakes rely on hydraulic systems to screen and rake the materials from incoming water and remove them. Others are operated through cables and winches that lower the rake to the bottom of a basin before drawing it back up.
#1 – Catronic Series (Cable-Operated)
This is a heavy-duty trash rake capable of lifting 20 tons thanks to a winch and cable system that drops and raises the rake. Once the trash and debris are collected, the system can transfer them to a nearby dumpster.
This system goes to depths of 200 feet.
Your options include a jib crane or a hydraulic grab crane.
It's an energy-efficient option with lowered operating costs.
#2 – Hydronic H Series (Hydraulically-Operated)
The Hydronic H Series Trash Rake is designed to clean horizontal bars. Debris and trash move downstream where it collects, and the hydraulic rake pivots to fit into the bar rack to collect that debris for removal.
Operating expenses are lower with this energy-efficient equipment.
The horizontal design doesn't harm the environment and protects aquatic creatures.
It's easy to maintain as all components are above the surface of the water.
#3 – Hydronic K Series (Hydraulically-Operated)
This system uses hydraulics to operate the long rake arm and clean depths of up to 100 feet. It's capable of cleaning larger objects like trees and root systems.
The rake comes with choices of traversing, swiveling, or stationary arms.
Enjoy easier maintenance as its components are all above the water.
The system's lower operating costs and energy efficiency save money.
#4 – Hydronic Multifunctional Series (Hydraulically-Operated)
The M series is an energy-efficient solution that comes with your choice of an articulating arm or telescoping rake/articulating arm. It can be used manually, fully automatic, or a mix of the two. You can also have it with a single gripper, an orange peel grapple (claw-like grabber), or, for increased efficiency, the triple jaw gripper.
This rake handles depths of up to 150 feet.
All of the components are above the water for easy maintenance.
Adjustable pressures minimize wear while optimizing cleaning abilities.
#5 – Hydronic T-Series (Hydraulically-Operated)
Its telescoping boom and rake clear both fine and coarse screens without the need for chains, guides, or sprockets. This trash rake can clean at angles of up to 90 degrees and has a greater reach than other models. It's a good choice when you need a rake that can handle many heavy items without wearing out quickly.
It has a more substantial lifting capacity.
Stainless steel or galvanized construction are options.
Components are above the water for easy maintenance.
#6 – Monorail Series (Cable-Operated)
This grab rake and cable system are clean water intakes through a trolley system that removes the trash once it's collected. It's best for plants where there are multiple bar racks. As multiple rakes are not required, it helps keep costs down.
Once in a parked position, maintenance is completed away from the bar rack system.
The equipment reduces operational expenses thanks to the energy-efficient design.
It can be retrofitted to your existing plant structures.
#7 – RO-TEC Drum Screens (Hydraulically-Operated)
These screens are self-cleaning and require less power to operate. They use the river's current to move the drum screen, which keeps fish from getting drawn into them. That makes them one of the best choices for hydropower plants.
The drum cannot clog.
The drive components are above the water for easy maintenance.
It's an energy-efficient option.
Which of these options sounds best for your hydropower plant's needs? Are you stuck on two or three options? Give us a call. Our team of hydropower equipment experts can help you better understand the pros and cons to find the most cost-effective options that also help protect marine life and do exactly what you need the trash rakes to do.